Week Notes 2021/8
Mon Mar 1, 2021
Introduction
Notes for the week of 21st through 28th of February 2021.
The Notes
The defining feature of the week was being on-call. It went well, but had the defining problem of being on-call during lock down, so on top of being a week of low level anxiety, poor sleep, and spending too much time on my phone doomscrolling.
Week eight of the half marathon program.

Tuesday was a 2 mile recovery run.
Thursday was 7 mile run with 4 miles at half marathon pace.

I beat my 10km person best. I covered the distance in 58:44 and that's including stopping for traffic lights.

The Sunday run wasn't great. I was meant to run 8 miles, but went out with the intention of 8km instead and eventually settled on just over 5km. The weather was fine and the beach crowded. I was tired.
Next week I'm going to repeat this weeks plan so I can keep the distance. I may do a thresh hold test on Thursday though.

The coffee for this week was from Hard Lines, a roaster from Cardiff, Wales. A Columbian coffee called Los Cristales.
On Monday, I made chopped cheese with vegan burgers.
On Monday, we watched Star Trek: Deep Space 9 S6E14 "One Little Ship".

I've already forgotten it.

On Thursday, I ordered cali burritos from FreshMex.
On Saturday night, I made rice with sweet chilli veggie burgers and roast veg.
I continued reading City of the Iron Fish by Simon Ings.

But not on pace because of many late nights.
The last alert I acknowledged on my phone to read was the 26th.

On Saturday night we watched Starship Troopers on Disney+.
I finished the main story of Ghost of Tsushima.
I started playing Control.
I bought a Novation Circuit Tracks.
No work on fiction projects this week.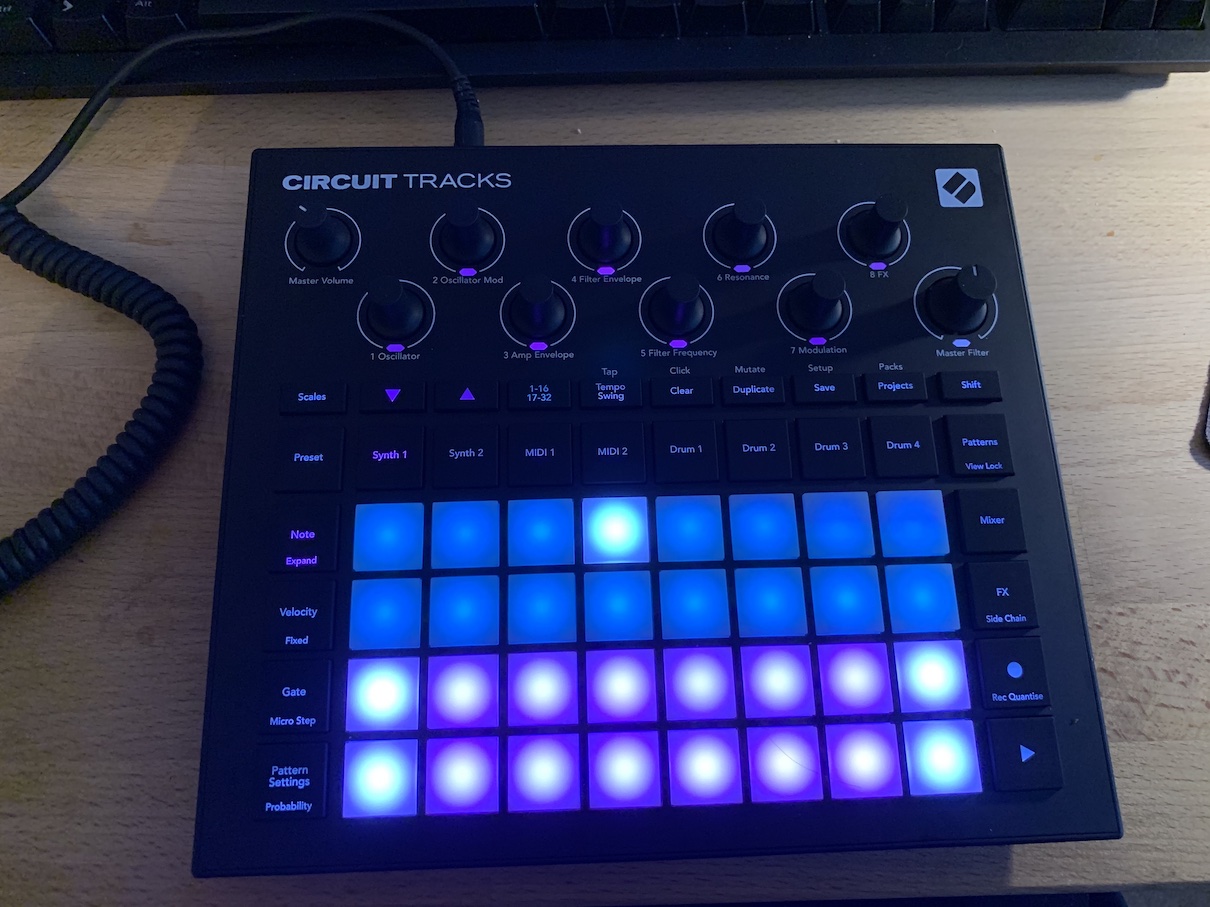 Addendum: This should have been posted yesterday, but it was a week.