Week Notes 2021/7
Mon Feb 22, 2021
Introduction
Notes for the week of 15th through 21st of February 2021.
As the weather has improved so has my mood.
The Notes
Week seven of the half marathon program.

Tuesday was a 4 mile recovery run which I ran after dark along the sea front.
Friday was 10km continuous hill session.

Mostly the same route as the first time I ran this session. Approximately 150 meters over 10km.
Ended up slower than last time partly because the session had to move to Friday due to work and I ran in the morning.
The route was slightly different because they closed some roads so they could shoot a film about Tetris. It was strange to run past a row of soviet era cars.

On Sunday's run the weather was springlike and all the people who weren't out on the sea front two weeks ago decided it was a good place to spend an afternoon walking very slowly in large groups. It was only a 10km run. Wasn't my best and wasn't my worst. I really need new road running shoes.

The coffee for this week was from Panama and roasted by Artisan Roast.

I will brew the other two sample coffees from Outpost in the week as treats.

On Monday, I cooked jar pasta sauce with vegan kebab meat and gnocci.

Garlic bread was probably involved as well.

On Monday, we watched Star Trek: Deep Space 9 S6E13 "Far Beyond the Stars".

This is an exceptional episode of DS9, but still ham fisted.

On Thursday, because I didn't run in the afternoon, I cooked plant based garlic Kiev and potato waffles for dinner.
On Saturday night, I was again lazy, and cooked jar sauce and pasta for dinner.

However, for lunch we went to Roots at the Beach.

I continued reading City of the Iron Fish by Simon Ings.
On Saturday night we watched Avengers: Infinity Wars because we've not seen it or Endgame.

Also, we've been enjoying WandaVision.

I played a lot of Ghost of Tsushima over the weekend.
Several complex tasks were resolved at work this week, which has made me happier.

External forces compelled action.

I really want a Novation Circuit Tracks.
This was not a productive week for writing. I need to make more of an effort next week.
Next week I am on-call. 😅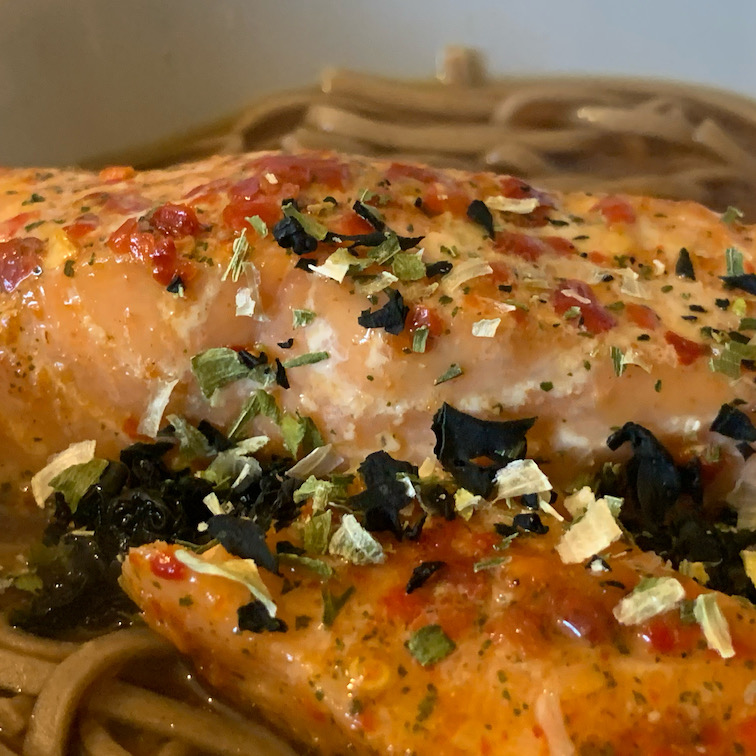 Addendum: This should have been posted yesterday evening, but I immediately hopped back onto the PlayStation for more time with Ghost of Tsushima.